Spruce Up Industries has worked with several leading corporates and private sector entities to provide solutions for maintaining their large campuses.
Leaf Waste: Campuses with lot of foliage often generate huge amounts of leaves in fall season. These leaves become a nuisance and if left unchecked can choke up the entire drainage system. Furthermore they make the campus look unkept and dirty. 
Daily Waste: Campuses with high footfall from visitors or with high movement of goods often have a garbage problem as well. Truck bays, areas with outside visitors – such areas often generate litter. 
Dust: Dust and debris can often accumulate due to movement of vehicles and can make the campus look dirty even though it is being well maintained. Accumulated dust then settles on walls, plants and all outdoor furniture giving the whole area a faded look. 
Vacuum technology has proven to be effective to handle such problems. Just like a house has a vacuum cleaner, a large campus also needs a large vacuum cleaner. Jatayu Machines are designed to be multi purpose modular vacuum machines which can be used to solve a number of problems a large campus faces. 
The long hose and powerful vacuum allow it to pick up litter, leaf or dust. With proper utilization of cartridges, large amounts of dust can be tackled as well. A proper schedule can be put in place to regular clean areas so that with minimal daily work the entire campus can be maintained.  
Small Campus - Jatayu HD
The Jatayu HD with its simple design is versatile and powerful to handle most needs of a small campus. It can vacuum dust from road kerbs, it can vacuum leaves and debris and collect all of it in reusable bags. Several bags can be used to handle the load of work.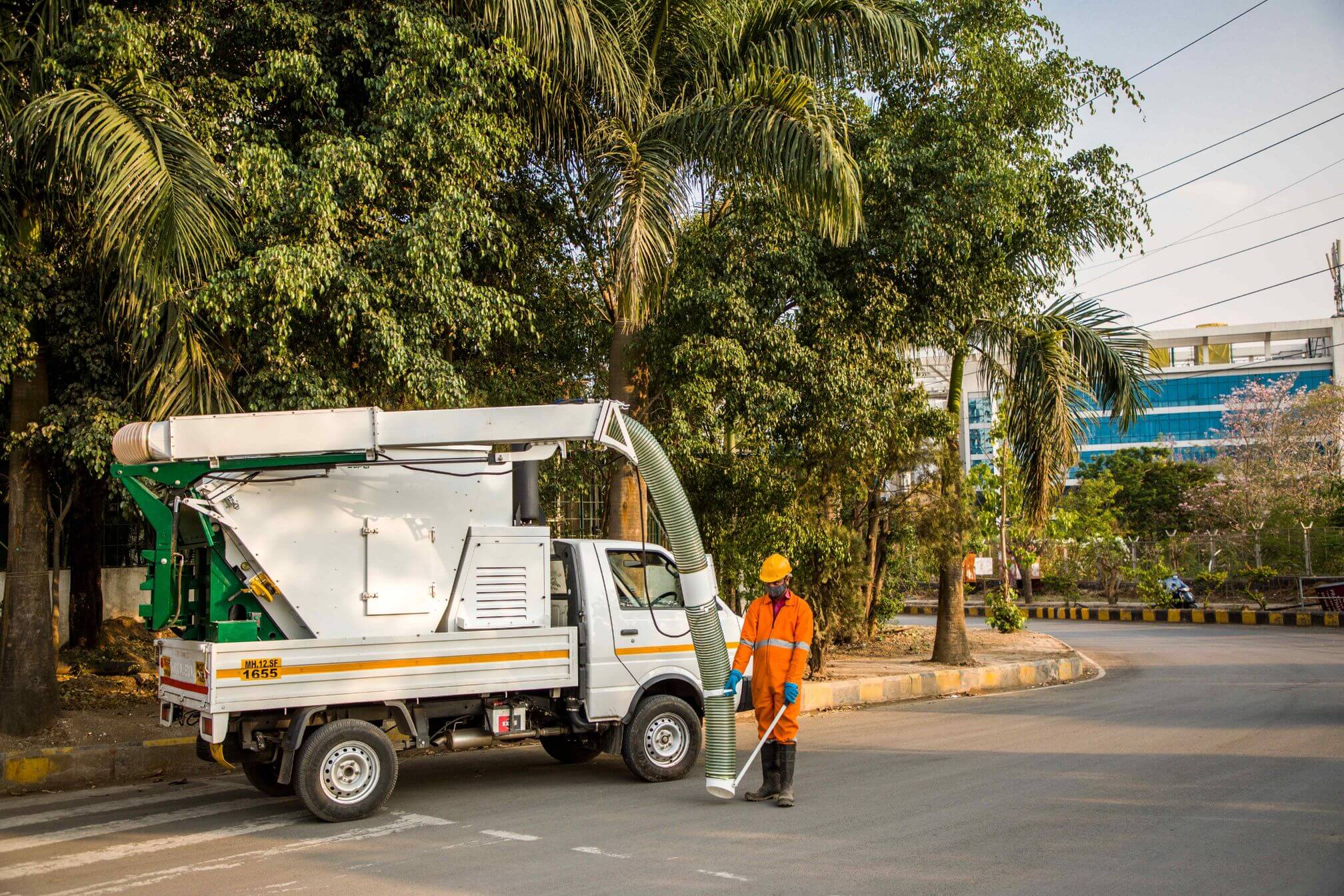 Large Campus - Jatayu Super
For those with a large campus in need of a professional equipment, look no further than the Jatayu Super. With a hydraulic telescopic boom along with a hydraulic hopper, several tons per day of work can be handled with just a team of two. This is the ultimate solution for handling large amounts of leaf, litter or debris.