Original Equipment Manufacturer of JATAYU

™

Vacuum Machines
Spruce Up Industries is the inventor, manufacturer, pioneer and source supplier of the Jatayu™ range of machines. We designed the first Jatayu™ HD in 2017 and then developed the Jatayu™ Super in 2019. We offer our range of machines to end clients directly as well as via our dealership network. 
Our machines are individually designed to employ the most advanced technologies of the world and to simultaneously suit the unique requirements and challenges that India presents. With 100+ machines sold over 10 states and with tens of thousands of hours of field data, the machines are carefully tuned for Indian conditions. Each machine is built on a proprietary unique platform to tackle and overcome the unique challenges Indian cleaning environment poses. Browse through some of the best machines of the sector, each of which is a breakthrough in its own domain. 
Heavy Vacuum Litter Collection type Garbage Super Sucker
Indias most advanced machine for fully contactless roadside litter and garbage collection. A single operator can pickup up to 2 tons of waste a shift without touching it or getting tired in a safe and hygienic way. Available with onboard disinfection system.
Contactless vacuum collection. Up to 2 tons/shift. Onboard Disinfection System.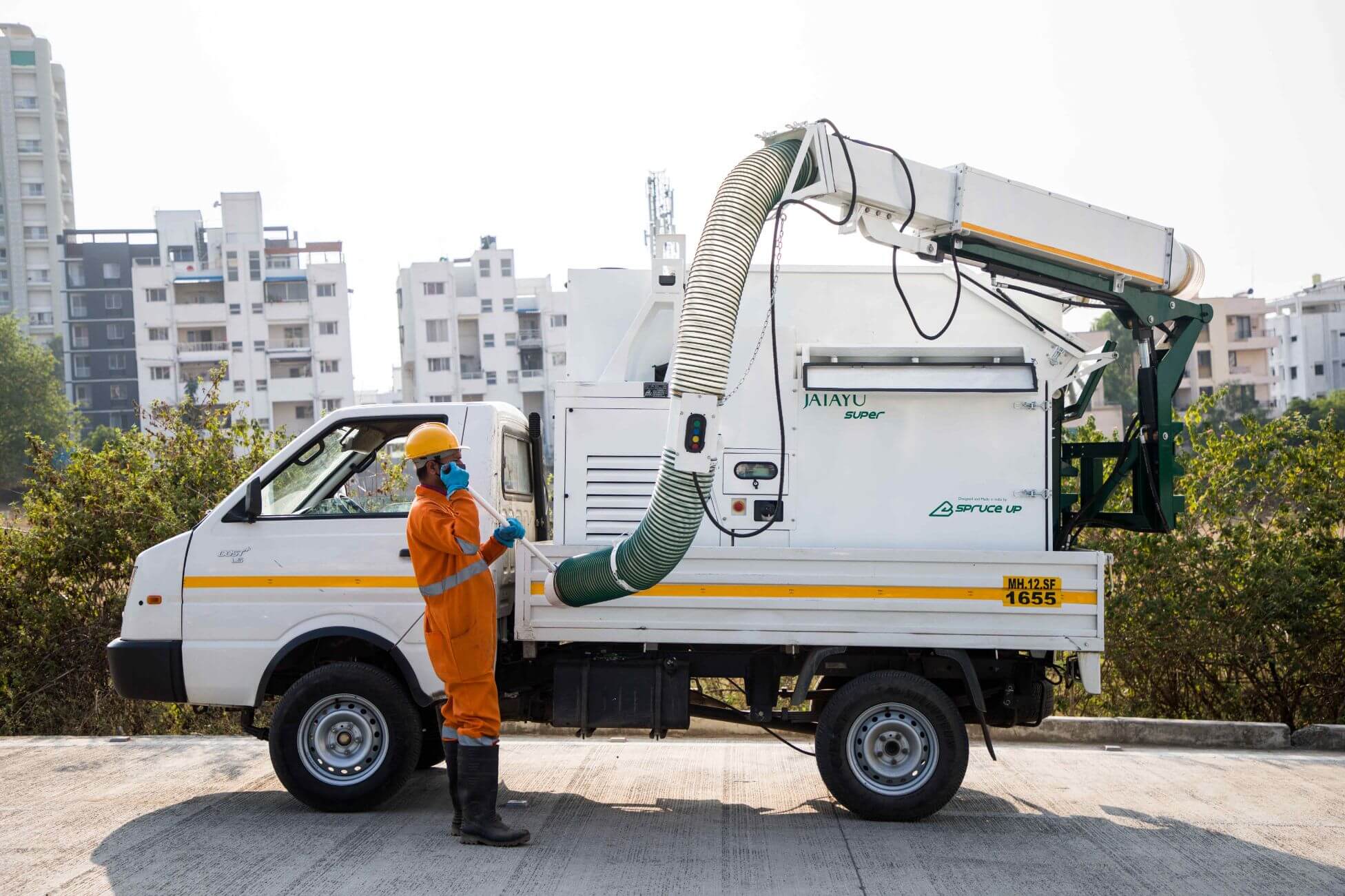 The Original Jatayu. Industry leading vacuum in compact package.
Compact version of the Jatayu Super, this machine offers the same powerful vacuum performance with focus on being more economical. Utilizing a reusable ezee bag system, large amounts of trash can be easily collected with multiple bags.
Powerful Vacuum. Ezee Bag collection system. Compact.